Comfortable, Compassionate Veterinary Care
Dr. Kim Bruce practicing End of Life, Hospice, & Small Animal Care at your location.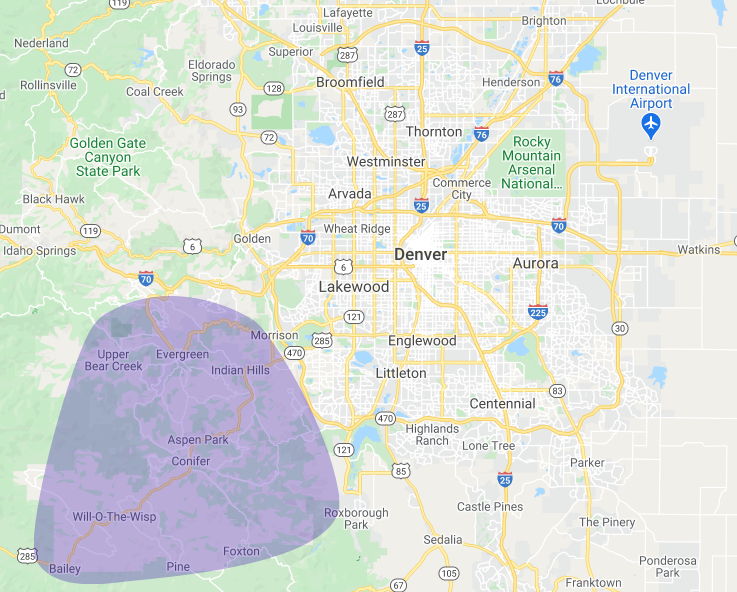 Regular Service Area
All visits by appointment only.
Dr. Kim primarily serves the Denver Foothills Area - including the towns of Bailey, Pine, Conifer, Evergreen, Kittredge, & Indian Hills. Dr. Kim is unable to service the Denver Metro area at this time. Out of service area requests for End of Life Care will be accommodated on a case-by-case basis, additional travel fees may apply.
Travel fees apply and range from $50 - $90.

Travel fee confirmed at time of appointment booking.
Hours of operation:
Monday - Friday: 9a.m. - 5 p.m.
Saturday: Closed
Sunday: Closed